Invisalign For Kids
A Practical Braces Alternative Solution
for Your Child's Teeth
Invisalign braces are a practical and discreet method for straightening the teeth and improving the smile.
While traditional braces are typically only used once the baby teeth have fallen out, Invisalign for kids are suitable for children as young as 6 years old. In fact, in 2016, 4.3 million patients 17 or younger were treated with Invisalign.
Invisalign for kids provides the same benefits as metal braces, without any wires or brackets poking out during the correction. Orthodontists recommend Invisalign for kids as an early treatment to prevent long-term issues caused by malocclusion.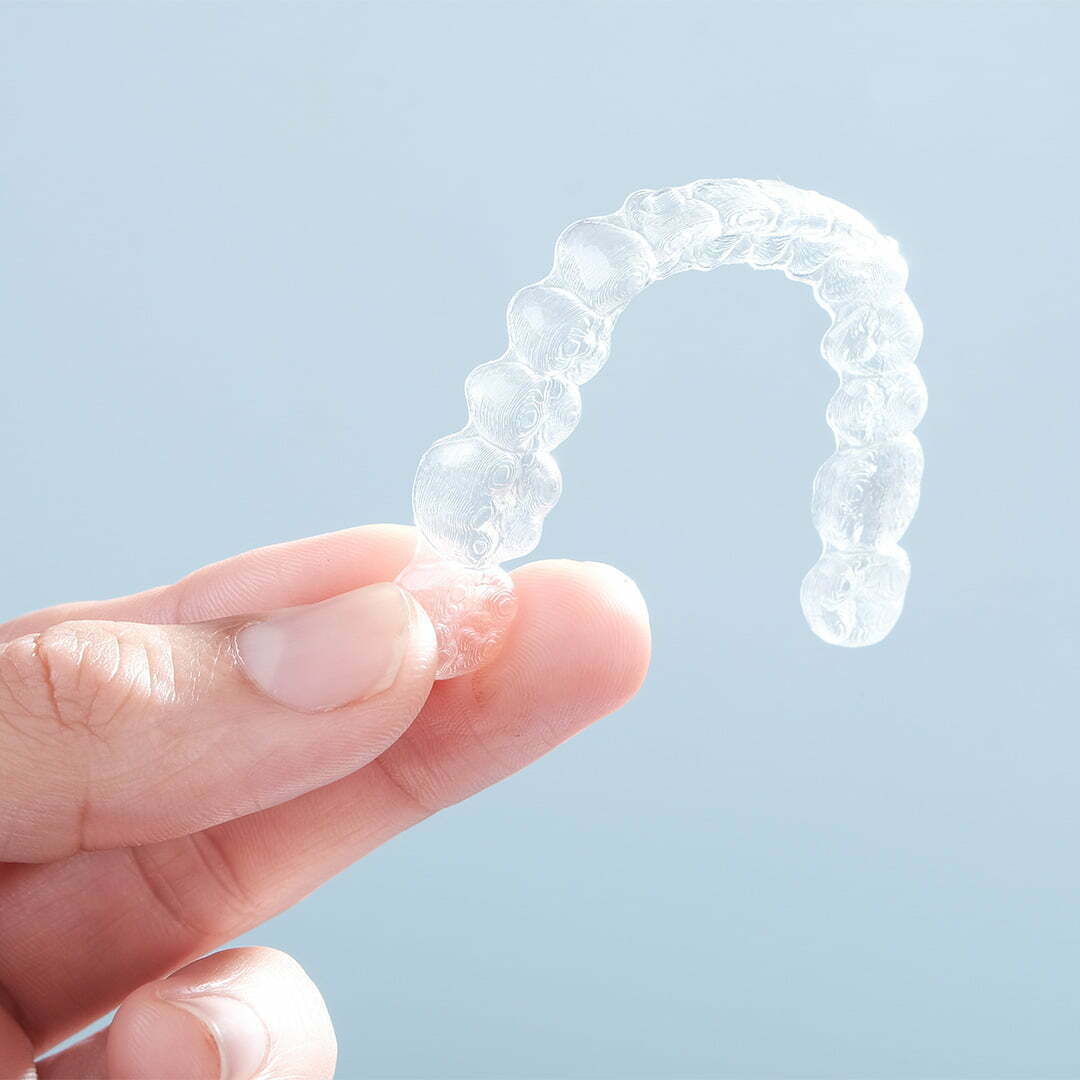 How Does Invisalign For Kids Work?
Invisalign is a virtually invisible method of teeth straightening. The liners are made of a clear plastic that's moulded to the patient's bite, applying gentle pressure to gradually align the teeth over time. The trays must be worn for 22 hours a day and only removed when eating, brushing the teeth, or drinking fluids other than water.
Unlike traditional braces, the liners are replaced every 2-3 weeks and customized based on the patient's progress. The treatment is mainly done at home, so there is no need to book a dentist appointment every few weeks!
Is Invisalign For Kids Different From Adult Invisalign Treatment?
Invisalign for kids is a similar treatment to Invisalign for adults with some key differences:
The braces feature blue wear indicators that fade from blue to clear to show the doctor how long the patient has been wearing their aligners and when to switch the next tray.

They also include eruption compensators, a special feature that adjusts for canines, second premolars, and molars as they develop.

Every Invisalign Kids set includes free six replacement aligners in case one is accidentally lost or damaged (so no need to worry about your child losing one on the playground!).

Mandibular advancement, a patient-friendly option for fixing overbites, is available for older children from 10-15 years.
Invisalign For Kids: What Does The Process Involve?
What Are The Benefits of Invisalign For Kids?
There are many benefits of Invisalign for kids, such as:
Discreet Appearance
The discreet appearance of Invisalign for kids makes them an attractive orthodontic option. Invisalign improves and transforms your child's smile without impacting their appearance and self-esteem.
Comfort & Flexibility
Invisalign trays are much more comfortable than traditional braces. There are no metal brackets or wires that catch on the gums, and so your child does not have to worry about needing wax to prevent those pesky cuts and scrapes. If your child is an avid sport-player, Invisalign for kids are a great solution due to their flexibility and removability.
Fewer Cavities
The benefit of Invisalign is that the trays are completely removable. This means that the patient can easily floss and brush to prevent cavities. It's important to maintain oral hygiene in general and during the treatment process.
Fewer Dental Appointments
Most kids hate the dentist. Thankfully, with no metal parts to be tightened, most of the Invisalign treatment can take place at home. In general, patients only require three in-person appointments, including the initial consultation.
Eat What You Like
With traditional braces, many foods can get stuck in the wires and need to be avoided or cleaned out with a syringe. Invisalign, on the other hand, are completely removable so the wearer does not need to worry about steering clear of their food favorites. For kids especially, not having to avoid their after school popcorn or chips is an added bonus!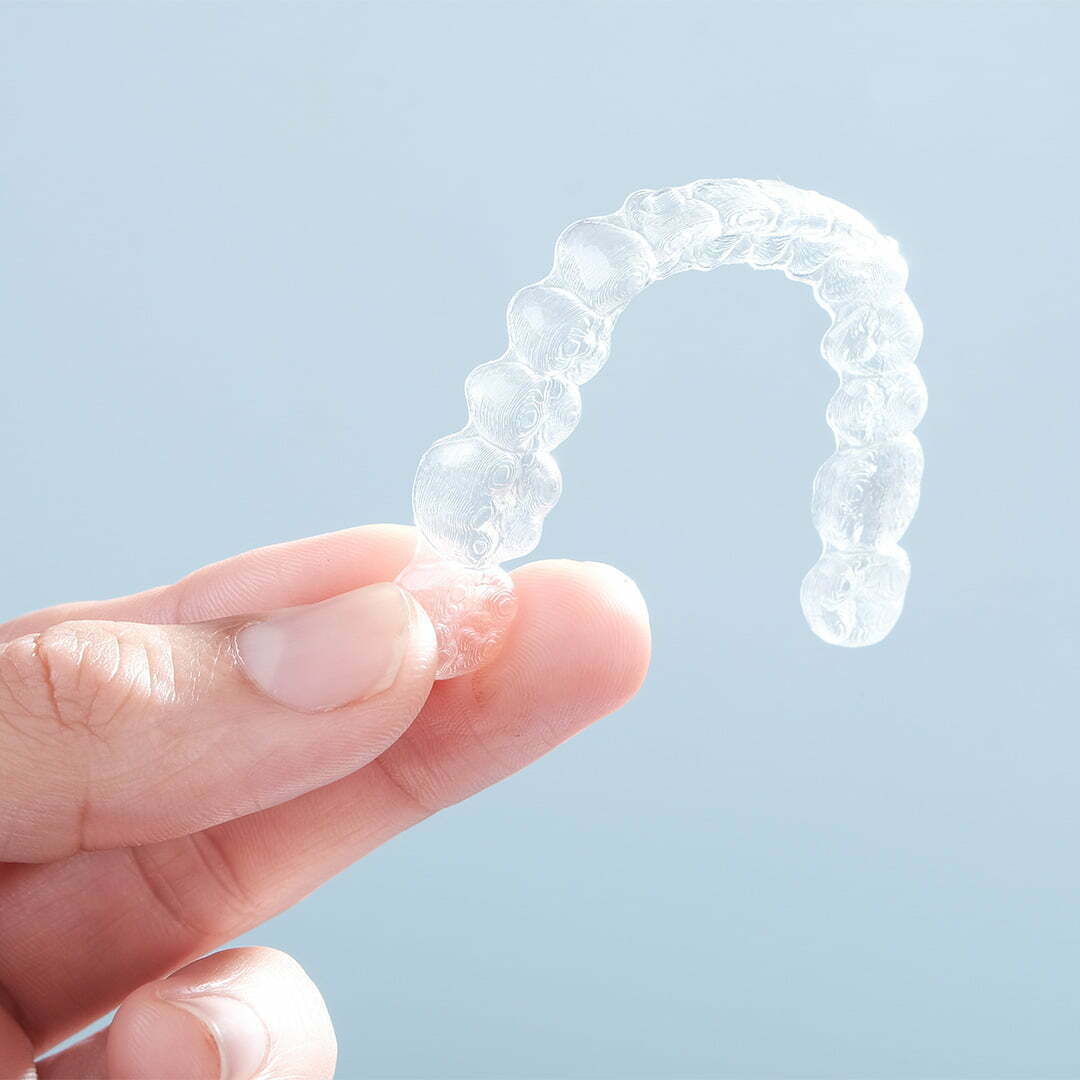 Which Conditions Can Invisalign For Kids Treat?
Invisalign for kids treats these basic tooth conditions: 
Crooked or crowded teeth

Gapped teeth (diastema)

Underbite

Overbite

Open bite

Deep bite

Crossbite
Think You Or Your Child Could Benefit From Invisalign For Kids?
Invisalign is an affordable and comfortable braces alternative. If you're unsure about whether your child should get Invisalign for kids, consider booking a no-obligation consultation with us, Our Invisalign dentists will be more than happy to answer any questions you might have.
Get started
Schedule a free consult or a free virtual consult.