Invisalign For Adults
Teeth Straightening Will Improve
So Much More Than Your Smile
Comfortable and virtually invisible to the naked eye, Invisalign offers a fantastic solution for adults who want to straighten their teeth without sacrificing their smile in the short term. A straighter smile can work wonders for your confidence, and even lead to better opportunities in your social and professional life.
The Benefits of Invisalign for Adults
For those with crooked teeth, the cons of having to wear clunky metal braces for months may not outweigh the pros. Invisalign offers a better solution, working to straighten your teeth discreetly and comfortably. Here are some of the reasons why more and more adults are choosing to transform their smiles with Invisalign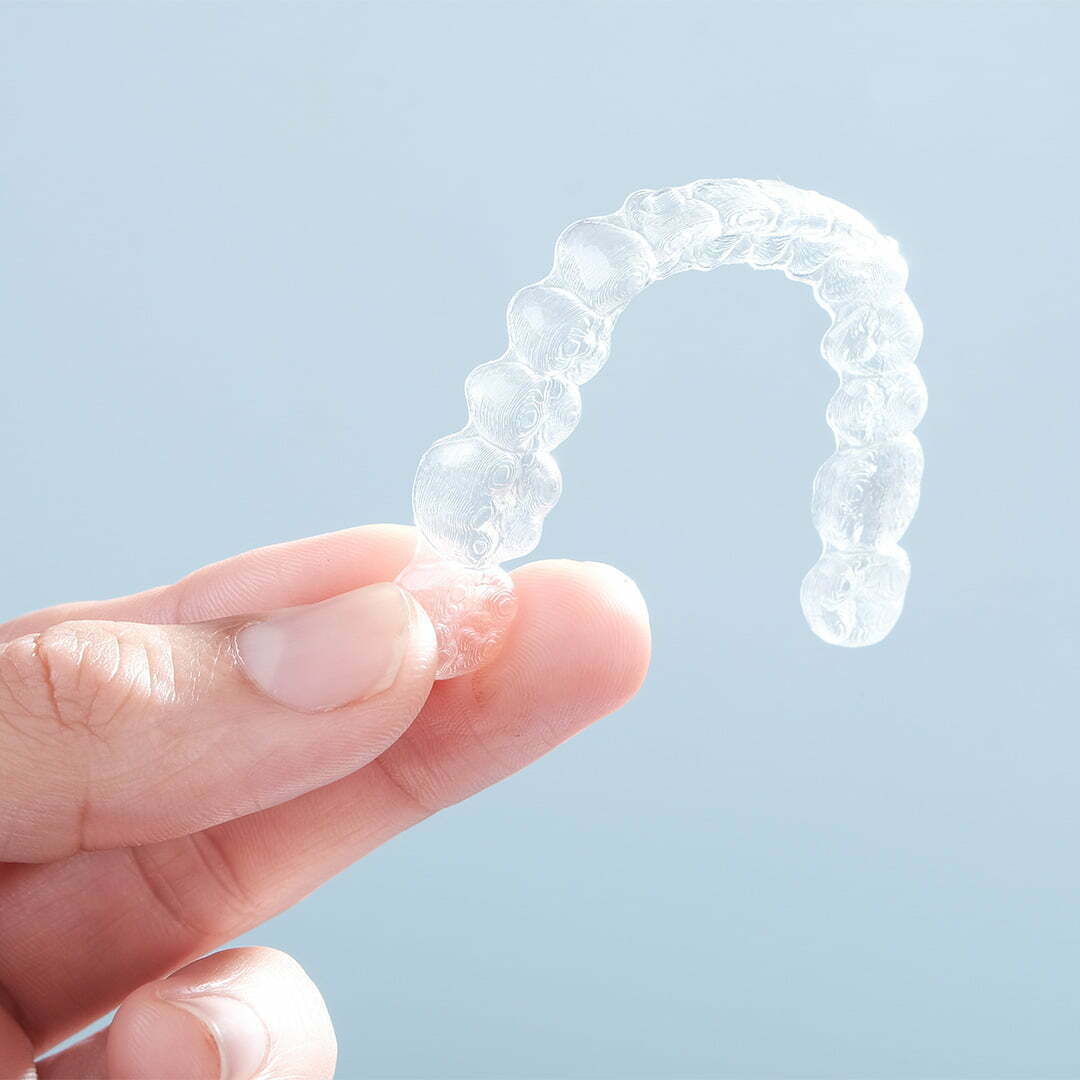 Better Career Opportunities
Countless studies have been conducted to measure the advantages of having straight teeth, one of them being career opportunities. One study conducted by Kelton for Invisalign found that Americans think those with straight teeth are 45% more likely to get a job compared to someone with crooked teeth.
Better Dating Prospects
A separate study conducted by King's College London found that those with straight teeth are not only perceived as more attractive, but also more intelligent and datable. Invisalign treatment may open up a world of opportunities for you on the dating scene (and straight teeth are much easier to achieve than a 6-pack!).
Better Oral Hygiene
Crooked or crowded teeth can pose problems when it comes to brushing and flossing, putting a limit on how well you can actually clean your teeth. This can lead to all sorts of issues, like bad breath and gum disease. As you age, you should consider how to keep your natural teeth for as long as possible, and straightening them is a great option.
Save Time
Between work, social life, and kids, we know that you probably don't have a lot of time on your hands. One of the best things about Invisalign treatment is the small amount of 'dentist time' required. As the trays are made of smooth plastic, you won't need to frequent the dentist's office twice a month. Instead, we'll check up on you every 6 weeks to see how things are going.
Low Maintenance
As an adult, you probably don't want to be told not to chew gum or eat popcorn. While these things would be totally off-limits for those with conventional braces, Invisalign allows you to eat whatever you want.
They're Removable
Getting food stuck between your teeth is enough to make anyone blush, but getting food stuck in your braces? That's a whole new level of embarrassing. The fact that Invisalign trays are removable makes them great for adults – so no worries if you're served spinach at the next dinner party.
A New Lease of Life
Many people note the life-transforming benefits of Invisalign, and we're yet to meet a single person who regrets having their teeth straightened. Invisalign helps adults reclaim their confidence and positively impacts every aspect of their life as a result.
How Does Invisalign Work?
Invisalign trays are made of smooth plastic that's molded to the shape of your natural teeth, making them comfortable and discreet. They work by applying a small amount of pressure to gently move your teeth into alignment over time. You must wear the trays for 22 hours a day, only removing them to brush your teeth, eat, and drink fluids other than water.
What Your Invisalign Treatment Will Look Like
Want To Have A Chat About Your New Smile?
If you'd like to learn more about the benefits of Invisalign for adults, you can book a free, no-obligation consultation with one of our dentists. We can advise you on everything from cost to timeframes, and tell you everything you need to know about the treatment.
Get started
Schedule a free consult or a free virtual consult.