Braces For Adults
An Effective Solution For Straighter Teeth
As an adult, getting traditional braces can be intimidating. Many adults opt for invisible treatments for discreet purposes, but traditional braces have many benefits and options for styles and colors. Especially for more complex dental issues, traditional braces are the best method to repair your smile and improve oral health, function, and appearance.
According to a study by the American Association of Orthodontists, 27% of North American orthodontic patients are adults. Traditional braces are an effective, long-lasting solution for straighter teeth.
How Do Traditional Braces For Adults Work?
Traditional braces for adults function the same as braces for teenagers and children. The procedure involves attaching metal brackets to the teeth with wires, which then gently shift the teeth into place over time. At your first appointment, our orthodontist will evaluate your teeth for the best treatment.
At your first appointment, our orthodontist will evaluate your teeth for the best treatment.

Our orthodontist will then take an impression of your mouth to create a mold, which will be sent to the lab for processing.

After that, our orthodontist will insert a device into your mouth to keep it open and stable during the procedure.

 The braces will then be attached to your teeth using a bonding adhesive material that will harden throughout the process.

Finally, our orthodontist will weave the wires throughout the braces to keep them in place.
What Are The Benefits of Traditional Braces?
Traditional braces for adults not only improve the aesthetics of your smile, but also the overall function of your teeth and your oral health. Traditional braces provide the following benefits:
Straighter Teeth
Traditional braces will straighten your teeth over time. Braces can also fix other orthodontic problems such as crooked teeth, overbites, gaps in teeth, and even speech impediments.
Improved Confidence
An improved smile can greatly improve a patient's confidence and self-esteem. You won't hesitate to smile with your teeth!
Improves Oral Health
Misaligned teeth can lead to more serious dental issues such as gum disease and decay. Traditional braces help to maintain overall oral health and prevent further damage.
Affordability
Traditional braces are slightly more affordable than other orthodontic treatments. There are also often insurance options for braces for adults if they are related to other health issues.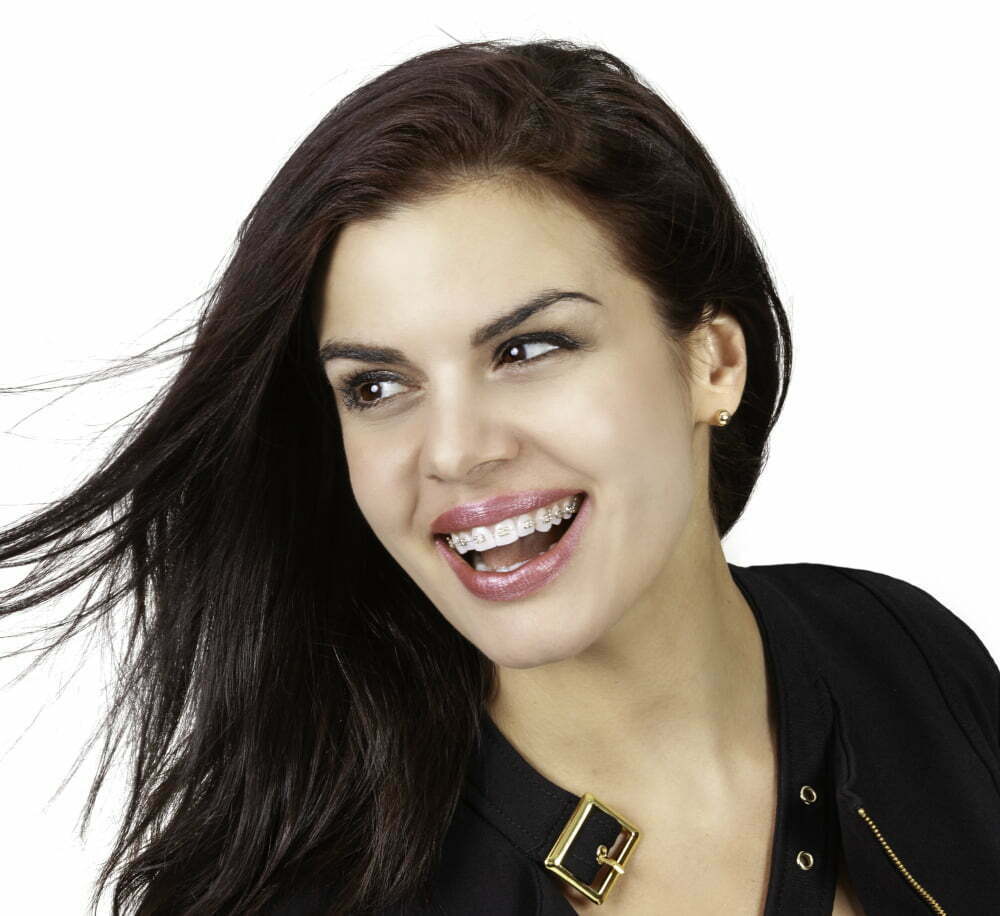 Get started
Schedule a free consult or a free virtual consult.